To create a document:
1.. Log into your account and click on the 'New Document' button on top or click the 'New Document' in the left side navigation bar.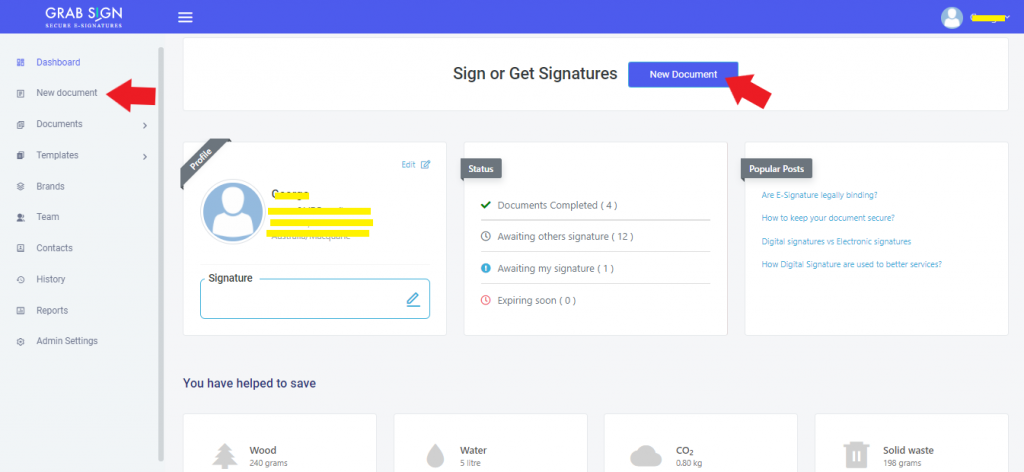 2. Upload the document you want to use. You can either drag and drop the file you will be using or click anywhere in the box to upload the document from your PC. You can also use the already saved template to create a new document. For this, click on the 'Use Template' button on the bottom.

The document creates once it is uploaded.
Steps after creating a document:
1.. Click 'Next to add recipients to the document and add recipients or select 'I am the only signer'.
2. Click 'Next' and it will open the editor page where you can set fields to prepare the document.
3. Clicking 'Next' will take you to the message page where you can write a message for the recipient and click 'send'!
You can save the document as a template. To do this, give your document a title and click 'Add as Template'!
Whenever you need to use the template, click on 'Documents' in the left navigation and click Templates to see all of your templates. Click the down arrow to the right of the template you want to use, and select 'Use template.'