Issue
Completed PDF has yellow warning: At least one signature has problems in Adobe.

Or
Completed PDF has red warning: At least one signature is invalid in Adobe.

Resolution
This is expected behavior, if you have not explicitly trusted the GrabSign Signing Certificate. You will need to add the trusted certificate in Adobe.
Trust the GrabSign root certificate in Adobe.
1. Open PDF.
2. Click the Signature Panel button (see above).
3. Select the signature with the yellow/red warning symbol.
4. Right click and select Signature Details | Show Signature Properties.
5. Click Show Signers Certificate button.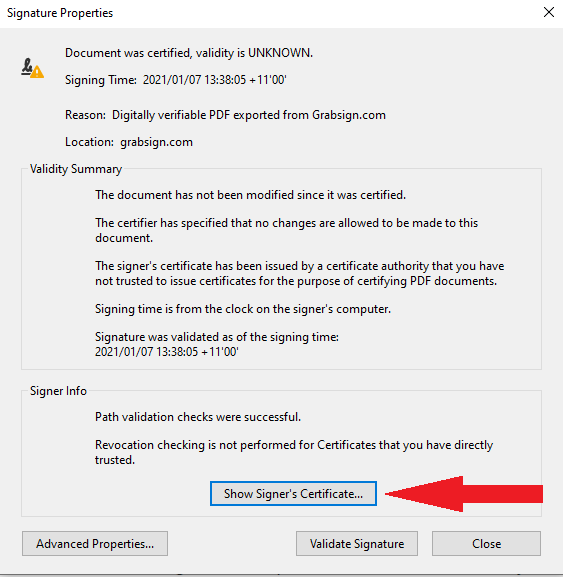 6. In the Certificate Viewer dialog, in the left frame, select the Root Certificate issued by GrabSign.
7. Select the Trust tab.
8. Click Add to Trusted Certificates.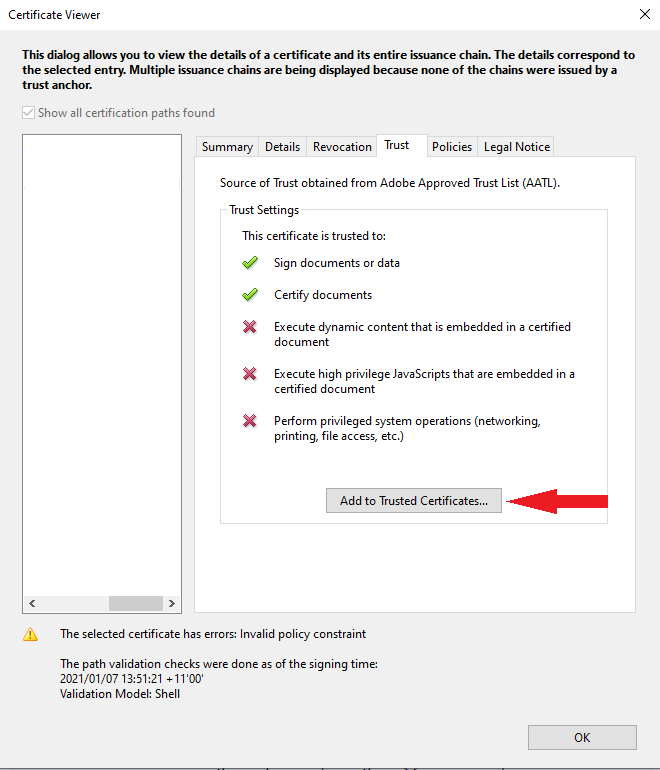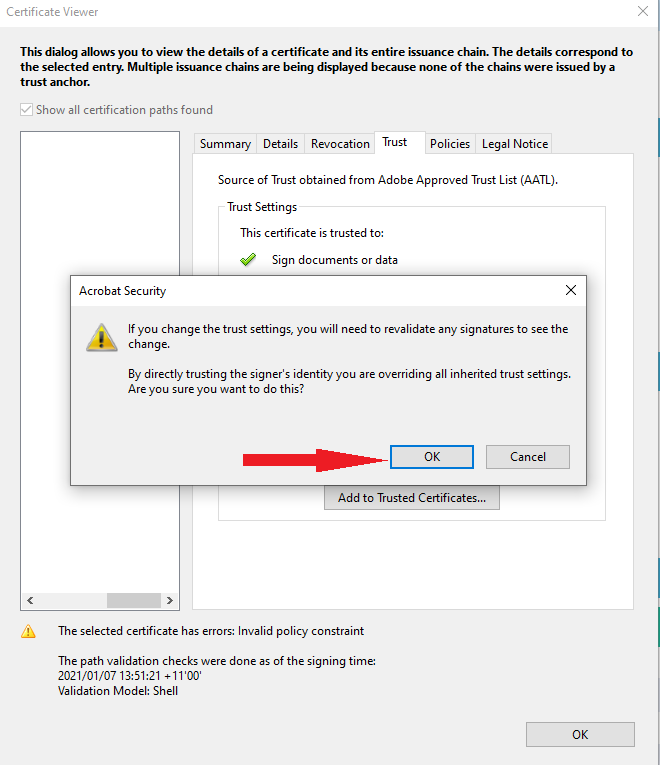 Mark checkbox as checked (Use this certificate as a trusted root)
Mark Checkbox as checked if it is not checked already (Signed document or data)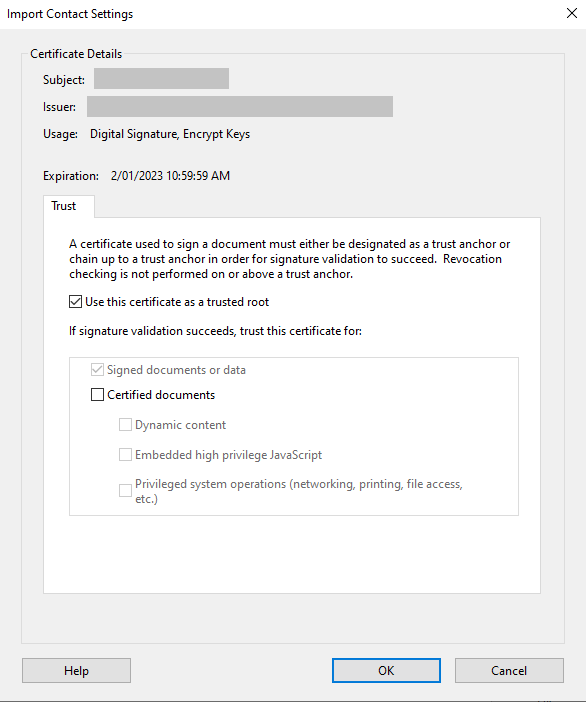 9. After trusting this certificate, you will need to re-validate the signatures to get a Green signature bar in Adobe.